Shoal Kids is the kids ministry experience here at Bell Shoals. It's safe, relatable, and exciting.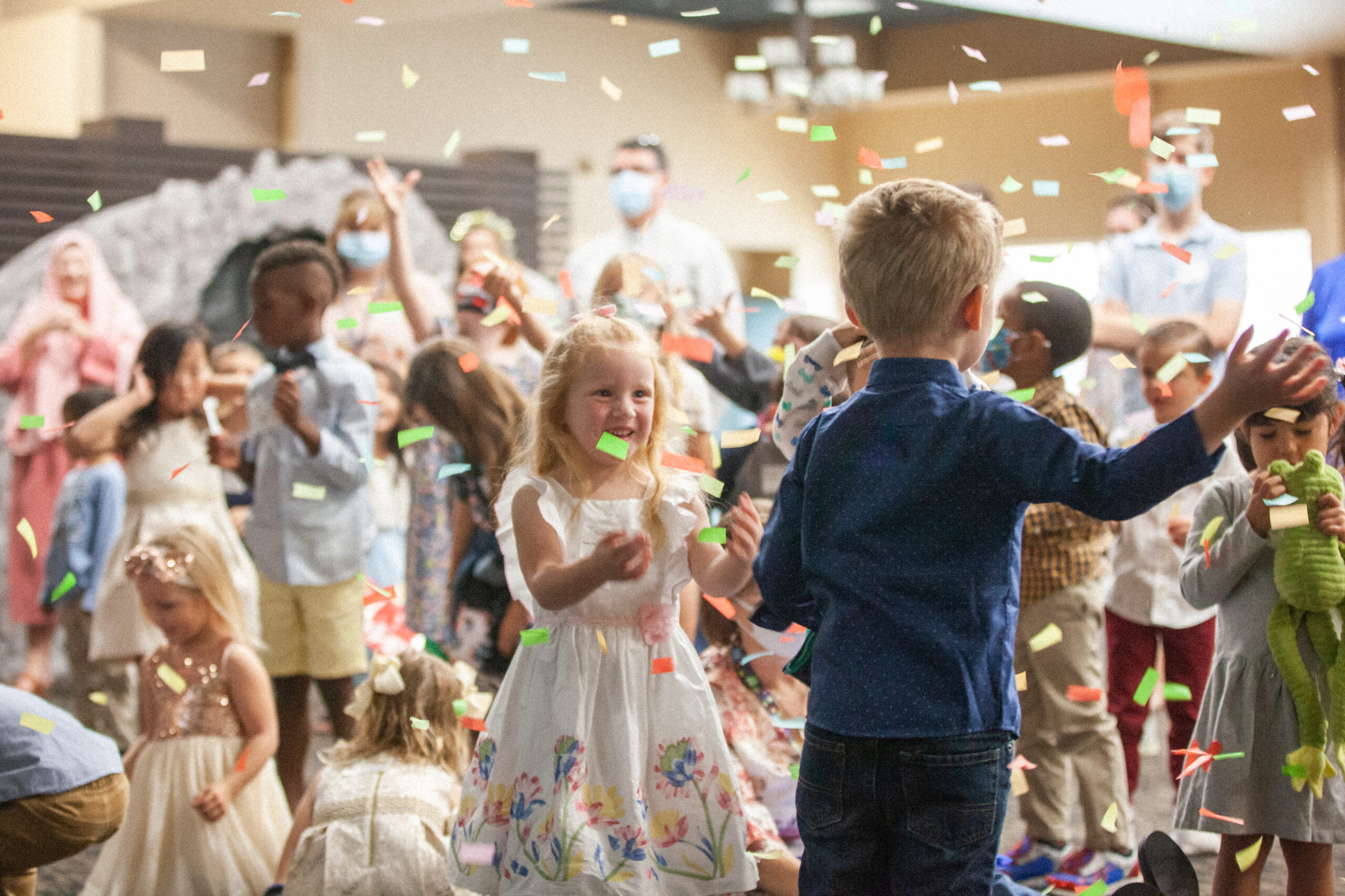 Your First Time
We are a multigenerational church and your family is important to us. Our priority is for you and your family to have a safe and engaging experience.
Your first stop when you arrive is one of our electronic check-in stations. When you arrive a trained volunteer will assist your family with the check-in process. Once you have completed your first-time registration, you can use our self-check-in kiosk on your next visit by typing in your last name or phone number.
At check-in, you and your child will receive stickers with matching identification numbers. You must show your parent sticker in order to access our secured area. You will present the sticker to your child's teacher for your child to be released back to you.
Matching Socks Not Required
What should your kids wear?
Bring your child dressed for comfort and fun. If we do our job right your child will be singing, jumping, and having a blast for the sake of the gospel.
Take it home
Our kids' experience is just the starting point for your child in their gospel journey. Our goal is not only to cover your refrigerator with crafts but also to fill your home with meaningful conversations.
Pro Tip: The ride home from church is a great time to find out what your child learned during their Shoal Kids experience.
Special Needs
We take pride in communicating in a way that meets a learner's needs, regardless of their cognitive, medical, or hidden disabilities. This is a safe place for your family. We welcome people with varying abilities. Because each situation is unique, we would like to connect with you in advance so we can work together to find the best setting for each person.
You can contact us here and someone from our team will reach out to connect with you.